Big Clucker
Posts: 421
Joined: Fri Aug 02, 2013 3:02 pm
KCNR Username: Purnaabh
Location: JUST 4229 miles away from Kar's House
Contact:
See you later bro. Have fun with your life and study hard!
DO NOT TRY TO BE
PERFECT
AS ALL OF YOU
BITCHES
GOT
GLITCHES!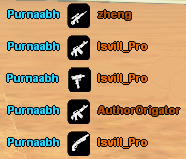 Gangsta Clucker
Posts: 2391
Joined: Mon Apr 22, 2013 4:27 pm
KCNR Username: kent_BoBo
Location: In an ice-cave blazing!
You were still playing O.o
I'm so stoned I don't remember what I said in the beginning of this sentence.
Yezpahr wrote:You're a young, blind, antfucking, down syndrome faggot, fucked in the anus by your own uncle. Geez, grow the fuck up you boner biting bastard.